Foresight's Editorial team and Advisory Board make it possible for us to bring our readers the very best combination of research from top academics and insights drawn from earned experience from business forecasters in the field. They're an impressive group — read on to meet them!
Len Tashman, Editor
Dr. Len Tashman is an internationally recognized teacher, author, editor, and consultant, with more than 30 years of experience in business forecasting. Len is the founding and continuing editor of Foresight: The International Journal of Applied Forecasting, now in its 15th year of publication. He serves on the board of directors of the International Institute of Forecasters and is organizer and chair of the Forecasting in Practitioner Conference. Len is a professor emeritus of business administration at the University of Vermont and director of the Center for Business Forecasting.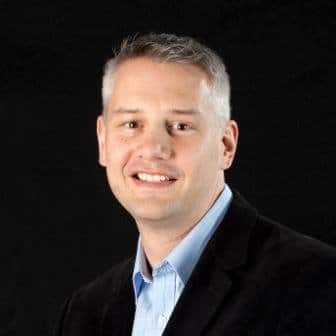 Simon Clarke, Associate Editor
Simon has been an active member of the Foresight family since the publication began in 2005. Then Group Director of Forecasting at Coca-Cola, Simon led a team of several dozen forecasting professionals, creating the highly collaborative forecasting process described in his first (of many) Foresight articles Transformation Lessons from Coca-Cola Enterprises Inc.: Managing the Introduction of a Structured Forecast Process (Issue 4, June 2006). Simon has been a long-standing member of the Foresight Advisory Board, presented talks at ISF2012 in Boston and 2015 in Riverside, and has penned a dozen columns, commentaries, and book reviews for this journal. He currently serves as a Principal at Argon & Co (formerly Crimson and Co), whose services guide business operations, development, and transformations. His three-part blog for Argon briefly highlights the purpose, context, and objectives of the forecasting function.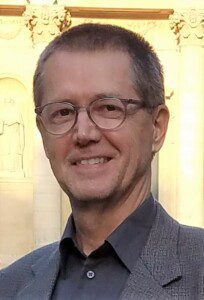 Mike Gilliland, Associate Editor
Michael Gilliland is retired from SAS, where he served in product management and marketing for SAS forecasting software. Prior to this, he spent 19 years in forecasting, supply chain, and consulting positions in the food, consumer electronics, and apparel industries. He is currently Associate Editor of Foresight, and co-chaired the 2016 and 2019 Foresight Practitioner Conferences. Mike is author of The Business Forecasting Deal (2010), principal editor of Business Forecasting: Practical Problems and Solutions (2015) and Business Forecasting: The Emerging Role of Artificial Intelligence and Machine Learning (2021), and editor of Forecasting with SAS®: Special Collection (2020). Mike holds a BA in Philosophy from Michigan State University, and Master's degrees in Philosophy and Mathematical Sciences from Johns Hopkins University.

Stephan Kolassa, Associate Editor
Stephan Kolassa, Data Science Expert at SAP AG, Switzerland. He is responsible for the statistical and time series analysis aspects in developing software for automatic and robust causal forecasting of daily SKU/store level data in the retail sector. He is also involved in research for downstream forecast-based processes, such as price optimization, assortment planning, and replenishment. In his spare time, he does inferential statistics in biological and clinical psychology.
Roy Batchelor, Financial Forecasting Column Editor
Roy Batchelor is a professor of banking and finance at the Cass Business School, City University of London. His chess prowess once earned him a reputation as a Scotland international chess player, but he is now regularly defeated by his smartphone.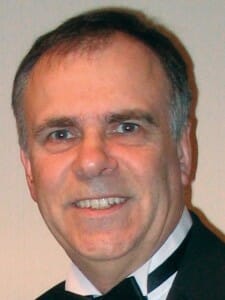 Paul Goodwin, Hot New Research Column Editor
Paul Goodwin is a professor emeritus of management science at the University of Bath. He has a PhD from Lancaster University, and his research is concerned with methods for incorporating management judgment into forecasts to improve accuracy. He has provided forecasting advice to many organizations and in 2013, he was elected as an honorary fellow of the International Institute of Forecasters. Until 2015, he was an editor of the International Journal of Forecasting.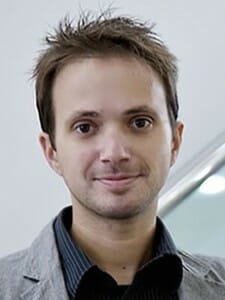 Fotios Petropoulos, Forecasting Support Systems Column Editor
Fotios is an associate professor at the School of Management, University of Bath. Previously he served as an assistant professor at the Cardiff Business School of Cardiff University, senior research associate at the Lancaster University Centre for Forecasting (2012-2014) and research associate and unit coordinator of the Forecasting & Strategy Unit of National Technical University of Athens (NTUA) from 2003 to 2012. His research program has addressed behavioral aspects of forecasting and forecast process improvement in business and supply chain. He has provided knowledge transfer and consultancy in retail, supply chain, spare parts, utilities, and software development. Fotios is also an associate editor of International Journal of Forecasting. Lastly, he is a co-founder of the Forecasting Society, which promotes and disseminates judgmental forecasting research and its applications.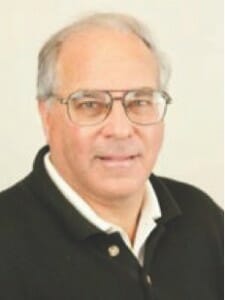 Ira Sohn, Long-Range Forecasting Column Editor
Ira Sohn has been a professor of economics and finance at Montclair State University in New Jersey since 1984. Before that, he worked closely with Nobel Laureate Wassily Leontief on long-term global projections of energy, metals, and agricultural commodities. Over the last decade, in addition to serving as editor of Long-Range Forecasting for Foresight, he assessed these forecasts — made 30 years ago — in light of the economic, financial, technological, and demographic changes witnessed in the global economy.
Dean Sorensen, Integrated Business Planning Column Editor
Dean Sorensen is founder of IBP Collaborative and an advisory board member of the Operational Excellence Society. He is a thought leader on IBP with a broad mix of strategic, financial, and operational experience across dozens of manufacturing companies. Dean has authored two major Foresight articles on IBP and served as co-host of the 2020 Foresight Practitioner Conference on Integrated Business Planning and Forecasting.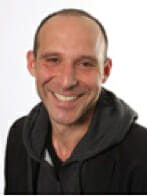 Aris Syntetos, Supply-Chain Forecasting Column Editor
Aris Syntetos is a professor of Operational Research and Operations Management at Cardiff University and Supply-Chain Forecasting editor for Foresight. He also serves on the Executive Committee of the International Society for Inventories Research (ISIR) and on the board of directors of the International Institute of Forecasters (IIF). Aris has advised many businesses on supply chain forecasting and inventory management.