Published by the IIF, Foresight offers concise, readable and objective articles to forecasting professionals.
Foresight Practitioner Conference – Artificial Intelligence—The Hype and the Promise for Forecasting and Planning, November 13-14, 2019, Chapel Hill, North Carolina
The IJF publishes high quality refereed papers covering all aspects of forecasting.
July 5-8, 2020
Rio de Janeiro, Brazil
The premier forecasting conference, attracting the world's leading forecasting researchers, practitioners, and students.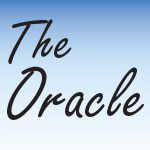 The online newsletter provides the latest information on forecasting events, publications, research, conferences, and IIF member news.