About us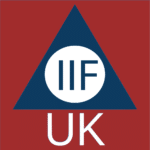 The IIF United Kingdom Chapter is a network of academics and practitioners with an interest in forecasting. The chapter organises a series of quarterly meetings and other events held across the UK  called Quarterly Forecasting Forum. They provide a venue for sharing, disseminating, and developing forecasting research and practice among forecasters.
Getting involved
We invite IIF members based in the UK to join our mailing list and LinkedIn group to receive updates on future activities, and to attend the Quarterly Forecasting Forums (QFF).
Future events
For the academic year 2023-2024, we have planned the following events:
QFF: December 1, 2023 at Lancaster University
QFF: February 9, 2024 at University of Oxford
QFF: April 26, 2024 at Imperial College London
ISF 2024, Dijon France
UK Chapter Committee
The Chapter committee members are elected for two years, every even year. The last election was held in 2022 and we had an emergency election in 2023 due to riterement of one of our members. The current committee includes:
Ivan Svetunkov, Chair (Lancaster University)
Thanos Goltsos, Secretary (Cardiff University)
Siddharth Arora, Secretary (University of Oxford)
The elections for the new Secretary will be held in Spring 2024, after which the current Chair will retire, the Vice-chair will become Chair and the current Secretary will become Vice-chair.
UK Chapter Past Committee Members
We are grateful for the contribution of the past Chapter committee members in establishing the group. The Chapter would not exist if it was not for you. Past members:
Devon Barrow (2019-2022)
Jethro Browell (2019 – 2023)
Past Events
| Event | Location | Date | Host |
| --- | --- | --- | --- |
| 17th QFF Meeting | ISF 2023, Charlottesville USA | June 2023 | UK Committee |
| 16th QFF Meeting | Energy Systems Catapult, Birmingham | May 2023 | Dr. Stephen Haben |
| 15th QFF Meeting | University of the Arts London | Feb 2023 | Dr. Emmanual Silva |
| 14th QFF Meeting | Durham University | Nov 2022 | Prof. Kostas Nikolopoulos |
| 13th QFF Meeting | Cardiff University | May 2022 | Dr. Thanos Goltsos |
| 12th QFF Meeting | Tesco | Feb 2022 | Dr. Trevor Sidery |
| 11th QFF Meeting | University of Glasgow | Dec 2021 | Dr. Jethro Browell |
| 10th QFF Meeting | Online, Zoom | May 2021 | UK Committee |
| 9th QFF Meeting | Online, Zoom | June 2020 | UK Committee |
| 8th QFF Meeting | Manchester University | Mar 2020 | Dr. Florian Dost |
| 7th QFF Meeting | University College London | Oct 2019 | Dr. Shari De Baets |
| 6th UK Chapter Meet-up | ISF 2018, Thessaloniki, Greece | June 2019 | UK Committee |
| 5th QFF Meeting | University of Birmingham | Dec 2018 | Dr. Devon Barrow |
| 4th QFF Meeting | Strathclyde University | Sept 2018 | Dr. Bruce Stephen |
| 3rd QFF Meeting | Lancaster University | Mar 2018 | Dr. Ivan Svetunkov |
| 2nd QFF Meeting | University of Coventry | Dec 2017 | Dr. Devon Barrow |
| 1st QFF Meeting | University of Bath | Mar 2017 | Dr. Fotios Petropoulous |