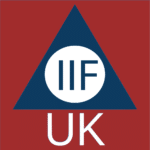 A regional chapter of the IIF has been established in the United Kingdom. The IIF UK Chapter is a network of academics and practitioners with an interest in forecasting. Through a series of quarterly meetings and other events held across the UK, the forum will provide a venue for sharing, disseminating and developing forecasting research and practice.
For several years, the "Quarterly Forecasting Forum" has provided a venue for academics and practitioners in the UK to meet and discuss forecasting, and this will now form part of the UK Chapter's activities. We hope this affiliation will help expand the reach of our quarterly meetings and enable us to support additional events for the benefit of forecasters in the UK!
The founding committee of the UK Chapter consists of Devon Barrow (Chair), Ivan Svetunkov (Vice Chair) and Jethro Browell (Secretary). These roles are for a period of two years after which we will seek to elect new post holders.
We invite IIF members based in the UK to join our mailing list and LinkedIn group to receive updates on future activities, and to attend the Quarterly Forecasting Forums.
Events
Quarterly Forecasting Forum: Forecasting in the Healthcare Sector
May 21st
To learn more about, sign up with the UK's
LinkedIn group
.
Planning in times of uncertainty: A forecasting perspective on COVID-19 June 26, 2020
The programme includes three mini-presentations spanning research and practice, a Q&A Panel, and social activities.