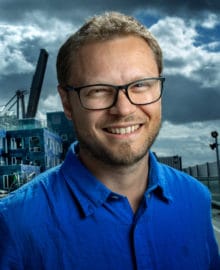 The Board of Directors of the International Institute of Forecasting has appointed Prof. Pierre Pinson as Editor-in-Chief of the International Journal of Forecasting starting October 2019. Pierre is Professor of  Engineering at the Technical University of Denmark and has research interests in forecasting, electricity markets, meteorology, applied mathematics and statistics (more details at: http://pierrepinson.com). He was previously an IJF senior editor. Pierre aims to keep the high-quality of the IJF publications while broadening its scope, in order for it to be a natural venue for all involved in forecasting, from methods to a broad range of applications.
The Board also thanks Prof. Esther Ruiz for her generosity, dedication and management skills during the transition period, in which the IJF moved along flawlessly. She will continue as a senior editor.
Please join us in welcoming Pierre to the organization!
For more information on the IJF and our editorial staff, https://ijf.forecasters.org/