ATTENTION Teachers of Forecasting! The IIF is offering prizes to top-performing students in undergraduate and graduate level forecasting courses.
Star students will receive US$100, a Certificate of Achievement from the IIF, and one year's free membership of the Institute, with all its attendant benefits.
To qualify for the award, the course must (a) be taught by an IIF member at a recognised and reputable university, (b) have a substantial forecasting content, and (c) be a substantial course with at least 20 hours contact time. No more than one award will be made per university. To participate, contact the .
University Participants and Award Recipients:
Andrew Martinez, 2014 Advanced Econometrics Modelling and Forecasting
Matthew Bova, 2015 Forecasting for Economics and Business
Alexandre Carlton, 2014 Forecasting for Economics and Business
Xiazhi Fang, 2015 Energy Analytics
Jingrui Xie, 2014 Energy Analytics
Benjamin Egron, 2015 Advanced Time Series
Juliana Milovich, 2014 Advanced Time Series
Yuxuan Huang, 2014 Economic Forecasting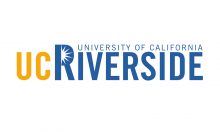 Yuka Ko, 2015 Forecasting for Economics and Business

Francis Kim, 2016 Business Forecasting
Mitchell O'Hara-Wild, 2014 Applied forecasting for business and economics
Shupeng Huang, 2016 Operations Analytics
Junxiong Gao, 2015 Operations Analytics

Kalliopi – Anastasia Kourti, 2016 Forecasting Techniques
Dimitrellos Panagiotis, 2015 Forecasting Techniques
Zephyr Zhifei He, 2016 Analytic Techniques
We are currently offering 20 awards per year, though this may be increased depending on the number and quality of applications. We hope to be able to distribute awards widely to participating universities around the world.
Guidelines:
The subject is primarily about forecasting, is taught by a member of the IIF, and normally includes at least 20 contact hours of instruction, at the discretion of the committee.
The subject is taught at a recognised and reputable university.
No more than one subject can be eligible for an IIF award at the same university.
No more than 20 awards are available across all universities.
When a university requests an award for one of their subjects, the decision on whether to grant the award is to be made by a designated member of the IIF board.
Approval of a subject for an IIF award is reviewed every five years.
The award is to consist of $100 cash prize plus a one year IIF membership for the selected student.
The teacher who is the IIF member is to advise the IIF of the winning student in each year.
The IIF reserves the right to cancel the program at any time.